Choosing the right size

The SAFL Baffle comes in many different sizes. See Products and Pricing

Choosing the width of the baffle should match the inside diameter of your sump structure.

Choosing the height of the baffle is accomplished by measuring the distance from the bottom of the outlet pipe to the top of the highest inlet pipe and then add 18 inches. Then choose a baffle that is at least this tall.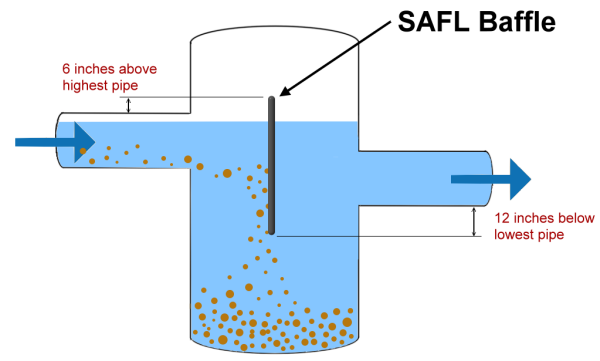 Baffle Home
---
SAFL Baffle Brochure (PDF)
---
Sediment, Trash & Oil Tips:
---
Baffle Installation
---
Design Guides
---
Rigorous Testing
Trash & Anti-Clogging
Multiple Inlet Pipes
Angled Pipes
---
SAFL Baffle Research & Testing Documents
---
---
---